Impact Rising focuses on youth ages 12 through 18. We want to equip our youth with bible-based, righteous values so they can develop healthy decision-making skills as they transition into adulthood. We are committed to provide a safe and nurturing environment, focusing on intentionally ministering through prayer, appropriate Bible teaching, and fun activities.
Impact Rising meets on Friday @ 6:30 pm. Contact us for more information by filling out the form below.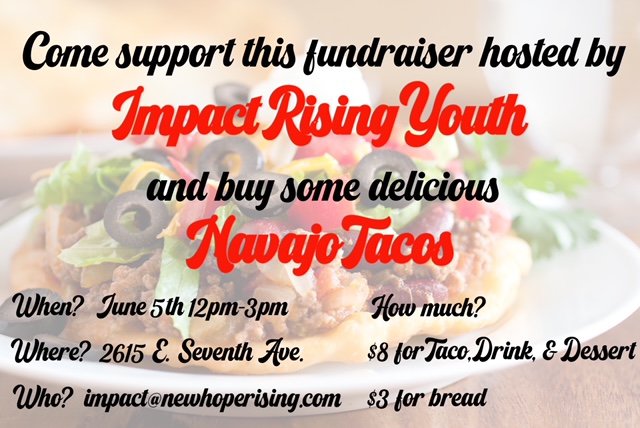 Impact Rising Youth are planning activities for the summer months, to engage and build relationship with our teens. They're looking for support to raise funds! The first event is a Navajo taco sale at the church on Sunday June 5th from noon to 3pm.
Preorders are being taken to purchase tacos. Please place your orders at impact@newhoperising.com, or request your order in the form below.